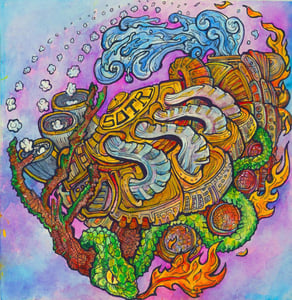 $

10.00
This is for a physical copy of the CD, shipped to your door in a Digipak direct from the band! If you would like the CD signed by the band, at no extra cost, specify so by choosing that option below.
(C) & (P) 2013 HOT ACTION MUSIC (ASCAP). Produced by Matt Gomez and Mike Sullivan.
The Delicate Machinery was recorded at RightOn Recording by Jerome Maffeo (except '21225' recorded by Nick Taylor).
Mixed and Mastered by Drew Mazurek.
01. Melodramatic Yellow
02. Posters on the Wall
03. The Last Words He Spoke Echoed Forever
04. The Suppliant
05. Dreams in the Rain
06. Lady Conundrum
07. 21225
08. Bagman
09. Damage Collective
10. A Love Song (for Lovers)
11. Premonition
12. In the Fall